A uniquely exclusive guest island – a tropical haven to relax and have fun, in complete intimacy. With stunning ocean views and a private freshwater pool for every suite, come home to luxury.
Choose from stylish beach or overwater locations, each one with a uniquely chic interior that blends luxury with indulgent comfort. Bathe in sumptuous style with luxurious bathrooms, filled with decadent spa treats to soothe your senses.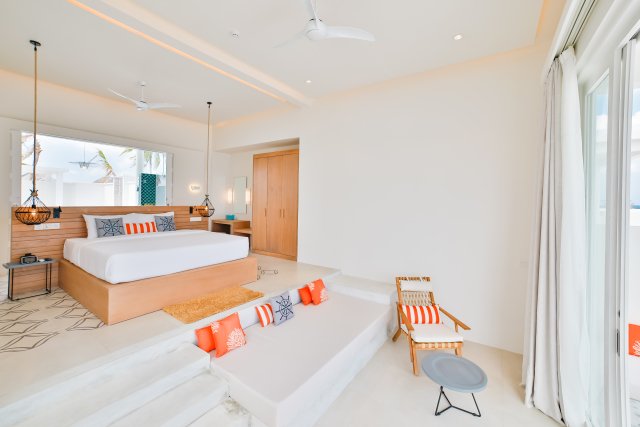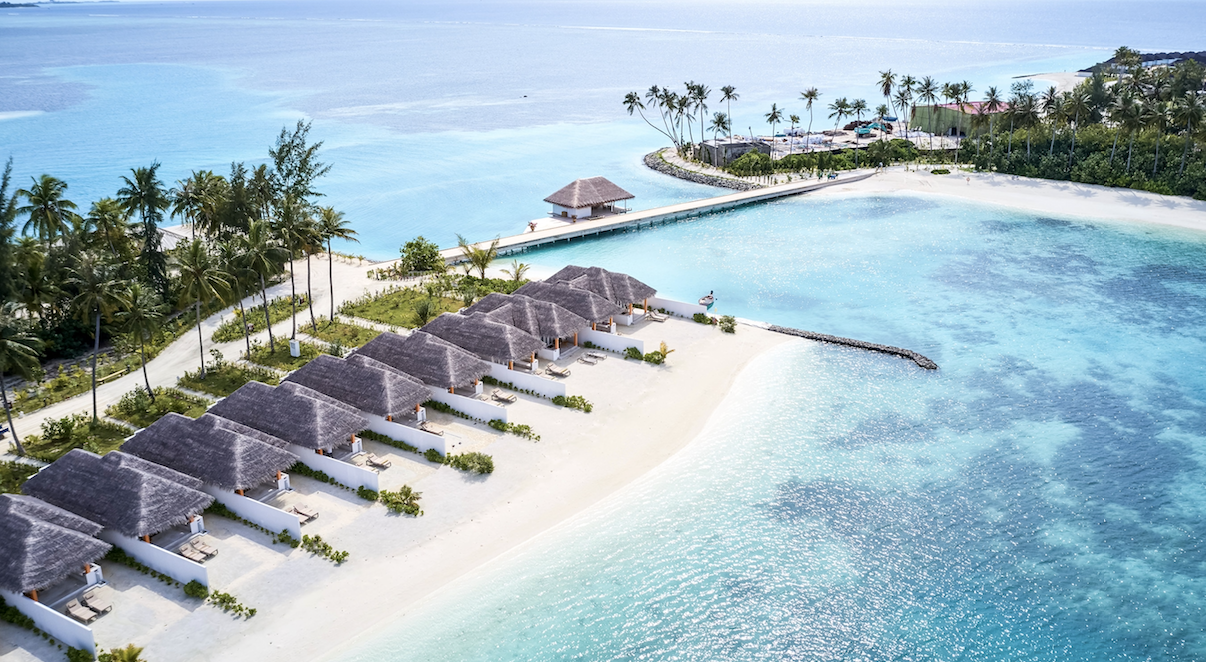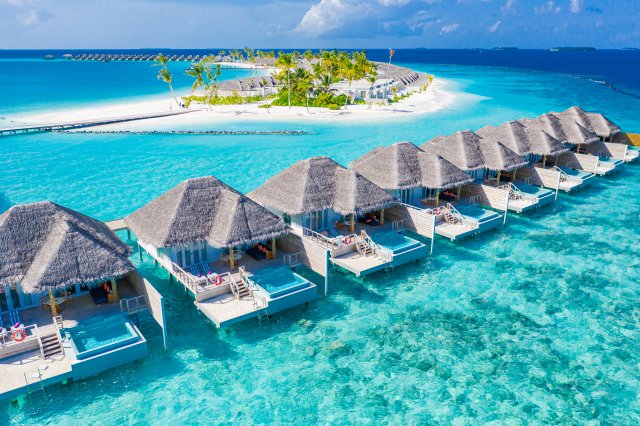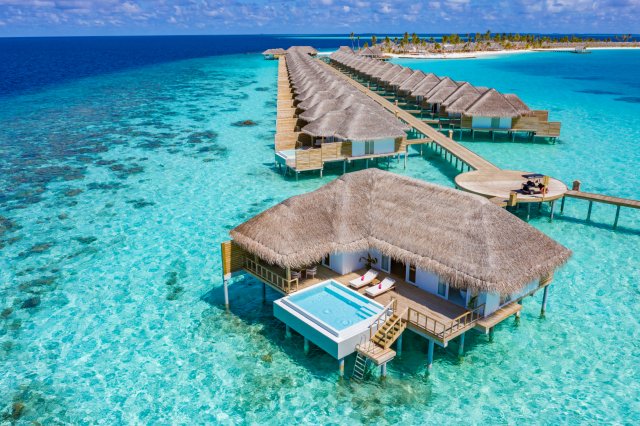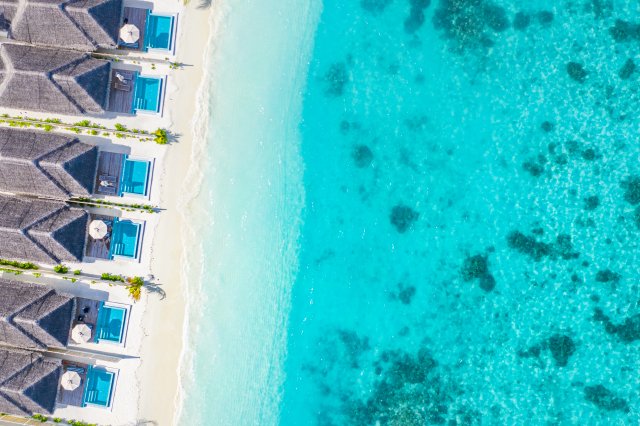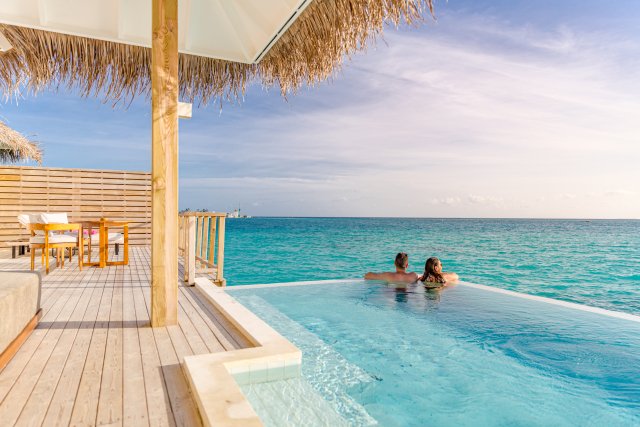 BEACH SUITES:
The beach suites are the ideal tropical haven, dotted along a pristine white sandy shoreline, framed by languid palms and the sparkling sea.
Decorated in a chic, contemporary blend of tropical hues with a modern twist, every one is irresistibly inviting, with soft and sumptuous furnishing, spacious rooms and every state of the art facility you could desire – providing the perfect place for you to unwind. Look out directly to stunning ocean views from your island home, with a private pool opening out onto the beach.
WATER SUITES:
Immerse yourself in the natural haven of the calm, cerulean ocean, in our spacious and luxurious overwater suites. At Sun Aqua Iru Veli, these beautiful overwater suites sit above the island's pristine lagoon, providing the perfect sanctuary of intimacy and peace, with breathtaking views across the Maldivian ocean.Dive into the calm waters below from your private jetty, or simply soak up the soft sounds of the rippling waves from the comfort of your private space. With every luxurious amenity within, you might just never want to leave.
PREMIUM SUITES:
Choose from our stylish beach or overwater suites, for a decadent experience of complete privacy. Intimate, spacious and elegantly designed, each unique suite will make you feel completely at home. Our family beach and overwater suites provide sumptuous space with style, with ample room for everyone to relax at ease. For a private experience along the beach, discover our exclusive Sultan suites, with stunning, expansive interiors, and your own pool, nestled within the beautiful space of your suite. And for the ultimate in luxury on Iru Veli, our King and Grand Suites provide a wealth of space, privacy and every facility under the tropical sun, to make your stay an absolute dream. Every room category is uniquely designed. For more information or floor plans, please contact us directly.
Fact Sheet
Use arrows below to view document
Iru Veli Factsheet